Unique professional shop design for your ePages shop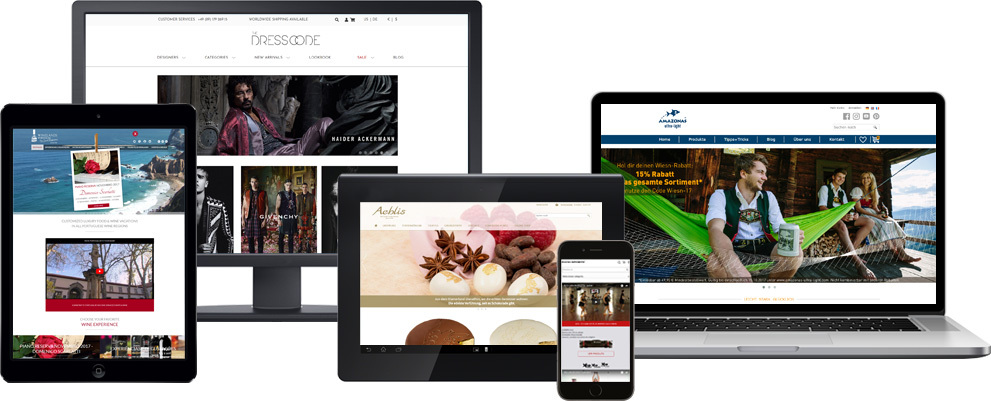 How to know if you are using an epages Shop?
You can benefit from our services if your shop is running on epages eCommerce Software, which is probably if you have a rented shop from one of this providers: 1and1, 1und1, Amen, Arsys, Australlia Post, BT, e Corner, goCommerce, HostEurope, Hostpoint, iinet, Heise, name.co.uk, register365, SAGE, SoftEngine, Strato, Deutsche Telekom.
Learn more about "How do I know that my online Shop is an epages Shop?"
What does Advanced epages Web Design mean?
The design layout of epages shops is flexible and easy to create. Many designers use these opportunities and create nice looking online shops. Like thousands of others on the Internet.

For us and our customers, this is not enough. We go far beyond the normal capabilities of epages shops. Until everything looks the way it is to be expected from above-average online shops, we are writing over 1000 additional lines of CSS and JQuery code.

And you can see that in the results:
Impressive layout and page templates
Integration of design details and effects
Extension of the standard category and the page display
Improved interface of login functions
Basket with improved design and presentation of information
Dynamic positioning of user controls
Size adjustments of images and content

This is Advanced epages Design and it means even more professional online Shops based on epages technology.
Unique professional shop design for your ePages shop. Customized to your brand adapted to your business and your customers.
Online in just 5 days. From 650 €.
Advanced epages Web Design

Many design options for a fair price (+VAT)

650 €

1.250€

2.500 €

4.200€

S
M
L
XL
Online Shops
with Advanced
epages Design