The USP section can have this or a similar aspect:

The identifier must begin with the following prefix:
HP-Main-USP-

After the bullet list, one or more call to action buttons (CTA buttons) can be inserted using links. The formatting takes place automatically.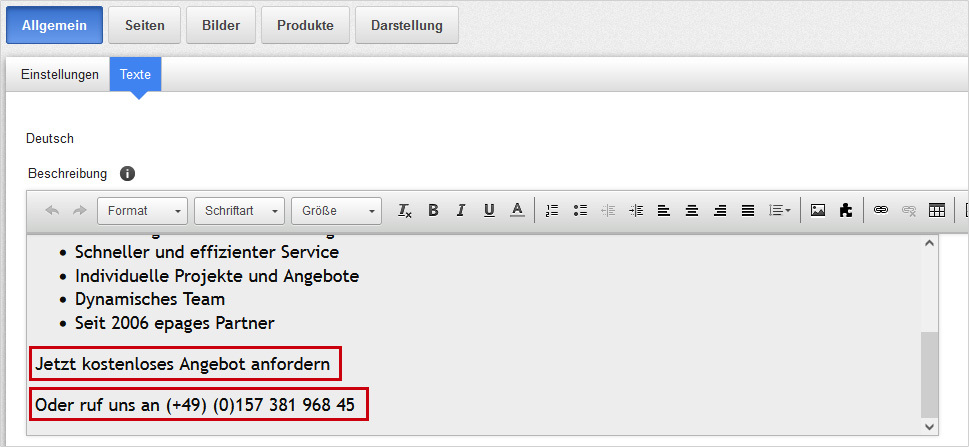 Change of the link of the category
If the link of the title and the picture is to lead to a different category, this link is inserted in the first paragraph of the text.