Before making changes that could affect the design, make a backup and edit the copy. If the copy is as intended, activate the copy.
Note: After receiving the graphic project, you will also find a copy of the template at the bottom of the page.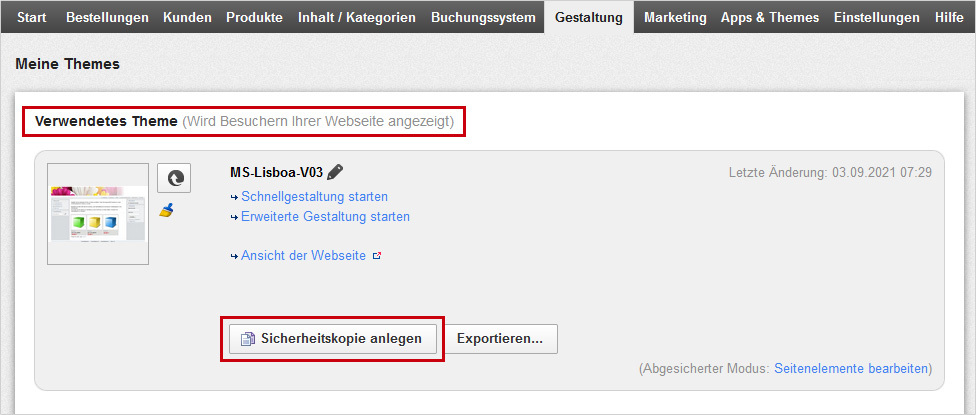 The template number corresponds to the previous number of the active template.
Example:
Active template: MS-Lisboa-V03
Last identical previous copy: MS-Lisboa-V03 [1]
For reasons of search engine optimization, the names should be changed without curly brackets and to the format "Minimal-03".